In today's Post we I talk about why Superannuation continues to be a good vehicle to plan for your retirement and accumulate assets. Remember, that even though the Government constitutes to tinker with and change it, the tax rate is still the lowest going around.
When the Government announced proposed changes to superannuation last month, the headlines talked about taxing of funds with balances above $2m, however the devil was in the detail as my colleague, Michael van Schaik explains in this clip.
Its an interesting question and one that got me thinking after I read this article in the Washington Post around U.S. Government attempts to allocate money to programs that are more successful. This is an incredibly difficult thing to do at the Government level and raises more questions such as before you measure it how do you define it? Success means different things to different people so in our business the first step to measuring success is to understand what it is that someone is trying to achieve. I often use the analogy of an Investment property to illustrate this point when people tell me that they have a goal to buy one. I then ask them if once they have bought it would they deem this goal to be successfully achieved?, with most responding no, it will be successful once its rises in value. From here we can go down many paths, but primarily I then ask, well once its risen in value what will you do, with one common answer being, I will use the rent to fund my retirement……….
So in this example we are not trying to measure whether we bought an investment property or not as being success, instead we are defining success as that investment property being able to provide sufficient income to fund the goal of retirement. It might seem like a minor, or even pedantic, distinction but it is crucial in trying to to not only understand what your goals are, but whether you are successful in achieving them. So as you read this article contemplate some of the areas in your life that you have goals and whether firstly, it is a goal and not a stepping stone to one, if if it is (or wherever the stepping stone took you) how would YOU measure success.
And this is how we work with clients and deliver value to them in 3 clear and measurable ways
We help them align their Financial Choices with their Goals and Values;
We get their entire financial house in order and have a plan in place to keep it that way forever; and
We give them confidence that no matter what happens in the world, the markets or the economy they have the highest probability of achieving their goals for the reasons that are important to them
In our world, all of these are clear and measurable, are they clear in yours and have you measured them lately?
With their hair a little whiter, their step not quite so sure
Still they march on proudly as they did the year before.
Theirs were the hands that saved us, their courage showed the way
Their lives they laid down for us, that we may live today.
From Gallipoli's rugged hillsides, to the sands of Alamein
On rolling seas and in the skies, those memories will remain.
Of airmen and the sailors, of Lone Pine and Suvla Bay
The boys of the Dardenelles are remembered on this day.
They fought their way through jungles, their blood soaked desert sands
They still remember comrades who rest in foreign lands.
They remember the siege of old Tobruk, the mud of the Kokoda Trail
Some paying the supreme sacrifice with courage that did not fail.
To the icy land of Korea, the steamy jungles of Vietnam
And the heroic battle of Kapyong and that epic victory at Long Tan.
Fathers, sons and brothers, together they fought and died
That we may live in peace together, while at home their mothers cried.
When that final bugle calls them to cross that great divide
Those comrades will be waiting when they reach the other side.
                                                                                             Ken Bunker
Hedge funds were all the rage as the world emerged from the Tech wreck in the early 2000′s and as the market strated to move upwards people invested in them in droves (including yours truly). However their claims of consistent returns and low volatility turned out, mostly, to be just that, claims, as when the crash came in 2008 their returns were no better (or worse) in most circumstances that the average fund manager.
We moved away from them many years ago when we adopted our low cost, Asset Class Investing Model which has proved to be a wise choice. So I read with some interest an article titled Are there 40,000 exceptional hedge fund managers out there?. Apparently the answer is yes and no, in that there are 40,000 people employed by around 8,000 hedge funds but very few of them are exceptional.
This declaration came from one of their own in Howard Marks from Oaktree Capital who recently said
Only exceptional people should get exceptional compensation," he declared. "There are 40,000 people in 8,000 hedge funds making decisions and getting 20% of profits. Are there really 40,000 extraordinary people out there?" Given that the industry underperformed most other asset classes last year, the answer is probably no. "There needs to be a shakeout," Marks said.
This theme was supported from another industry figure, and many might argue its most famous, in George Soros who recently declared at Davos that
"Since hedge funds are now a dominant force in the market, they can't, as a group, outperform the market," he said. "Outperforming the market with low volatility on a consistent basis is an impossibility. I outperformed the market for 30-odd years, but not with low volatility."
Recent performance has supported these claims with very few funds out performing standard industry benchmarks and again demonstrates that long term, low cost investment management almost always wins out in the long run.
In his inaugural address as U.S. President Franklin D. Roosevelt famously said that the only thing we have to fear is fear itself.
The relevance of this quote became apparent to me today as I read an article from USA today titled Is fear factor hurting returns of risk-averse investors?. I'm currently in the U.S. doing some training that focuses on helping clients determine their goals, the values on which they are based and then establishing a plan to give them the highest probability of achieving them. In addition to this we are strongly encouraged to ignore all of the noise going on and just focus on what we can control, and have our clients do the same.
So, notwithstanding that I did read this article,  the key premise important to takeaway:
It looks like many investors, fearing the worst, have been ignoring the fact that the stock market goes up two-thirds of the time. And, as a result, worrying about worst-case scenarios, such as a second financial crisis, a breakdown of the global financial system, a bank run in Europe, a looming stock market correction, or the U.S. economy suffering a major relapse, might have caused more harm than good.
Now not only might worrying about these things happening have caused people to miss out on the strong returns since the crisis (the Dow Jones industrial average's has soared 126% since March 2009), they are all completely outside anyone's control.
In addition to the fear factor investors are also ignoring history, which is also shown in the article through an interactive graph that you can adjust for different return series. The really interesting part of this is that since 1926, the S&P500 has had 6 years where losses were greater than 20%, so there is obviously a chance, and some fear, that this could happen again.
However contrasting are the 32 years were returns were 20% or higher………..so the odds suggest that you are more likely to get a 20% or greater return on the positive side rather than the negative.
So what does all this tell us……..simply that we should focus on three key things
Define our goals and establish a plan to achieve them;
Ignore the noise and hysteria of fear created by the media; and
Focus on the things we can control
If you can do this, then you will have nothing to fear, not even fear itself.
With the news in the lead up to Easter focusing heavily on the problems in Cyprus with their banking system on the verge of a collapse  it again provided the press with ample fodder to write about the next crisis that was going to doom us all. However out of the malaise of journo's keen to shout about the end of the world (again!) I came across this great piece from The Economist, where Charlemagne notes that Cyprus is the fourth euro-zone country to receive a full bail-out after Greece, Ireland and Portugal (or the fifth, if one counts the partial bail-out for Spain's banks). When the dust settled on all of these previous bail outs, the world kept turning and despite the predictions the stock markets produced double digit returns.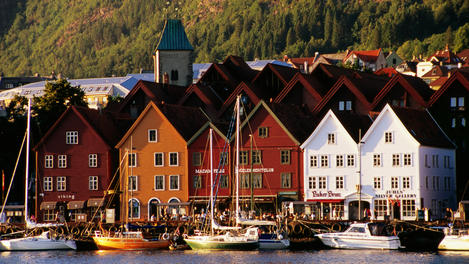 Speaking of returns and moving across Europe from Cyprus to Norway, Abnormal Returns writes that there is more investment lessons to learn from how Norway manages its oil wealth than trying to make decisions based on the latest news and rumors coming out of the Mediterranean.
They note that Diversification, Rebalancing and Costs are what investors should be looking at when making investment decisions, long a key tenant of how we advise clients on their investment.
With Easter almost upon us and the focus in my household turning towards the Easter Bunny and chocolate. I found the facts below on the Lindt website…….a very interesting read!
Happy Easter to all of my readers.
1. The first recorded "Death by Chocolate" case occurred in the 17th Century in Chiapas, Mexico.  Upper class Spaniards were so addicted to chocolate that they refused to adhere to a church dictated chocolate ban that forbade them from eating or drinking any food during the church services.  As a result, the people of the town refused not only listen to the ban but chose to attend worship services in convents instead.  The Bishop who passed the law was later found dead due to poison being mixed into his daily cup of chocolate.

2. The word "chocolate" comes from the Aztec word, "Xocolatl", which ironically means "bitter water".

3. The biggest bar of chocolate ever made was created in 2000 and weighed 5,000 pounds.  Turin is the city in Italy that can be proud of this accomplishment.

4. Americans eat an average of 22 pounds of candy each year, or approximately 2.8 billion pounds annually which is split almost equally between chocolate and candy.  Most Europeans consume far less than this.

5. While the US produces the most chocolate and consume the most pounds every year, the Swiss consume the most per capita,  followed closely by the English.

6. Besides the obvious cheese and ice cream industries, American chocolate manufacturers use about 1.5 billion pounds of milk and consume approximately 3.5 million pounds of whole milk yearly.

7. Chocolate manufacturers currently use 40% of the world's almonds and 20% of the world's peanuts.

8. Chocolate is technically responsible for the microwave.  Scientists were experimenting with micro waves in hopes of creating better radar detectors and in the wake of World War II, scientists were testing devices called magnetrons.  A scientist named Percy Spencer entered the lab with a chocolate bar in his pocket and realized it quickly began to melt. Spencer then realized that the magnetron could potentially be used to cook food.  He successfully tried popping corn and then attempted to cook an egg which cooked so quickly, it blew up in his face.

9. Every Russian and American space voyage has included chocolate bars.

10. On the fourth visit of Christopher Columbus to the Americas, he presented cocoa beans to the Spanish Court.  King Ferdinand and Queen Isabelle were not impressed and dismissed the chocolate as bizarre tribal concoctions.
Today's post has been some time coming. I started writing this around April last year, or more appropriately  I saw the cartoon 12 months ago, and for one reason or another it slipped down the list. However on stumbling across it again, I realized that whilst simple it gives a very powerful message.
These days there seems to be so many  different things going on and it feels like its becoming increasingly difficult to manage and keep track of everything going on around us. The 24 hour news cycle is relentless in telling us what is happening minute by minute, you only need to look at the farcical events in Canberra this afternoon to understand what I mean. It's also pertinent, using this event as an example, to recognize that for you and I it is all meaningless.
I don't mean to say that it is not important who is running our country, and lord knows we need someone  competent to do that, but in terms of the impact on the daily life of you and I, it has  very little effect. The cartoon below encompasses that notion extremely simply.
There are important things that matter and there are many things that you can control (and a lot that you can't) so the most important thing to focus on is the cross over between those two areas. Now if you don't now what either of those things are, maybe you should sit down with an Adviser like me to help bring those things into focus.
Great article last weekend in The Washington Post about why Voters should pay attention to politics. Investors should ignore it. Barry Ritholtz writes regularly for The Post and has a great blog called The Big Picture which I can highly recommend you check out. He included a link to the article including this excerpt which I found particularly interesting and insightful.
Most of the time, economic data is fairly benign. I don't wish to imply it is meaningless, but it is not a driver of stock markets. Indeed, the correlation between economic noise and how equity markets perform has been wildly overemphasized. To quote Warren Buffett: "If you knew what was going to happen in the economy, you still wouldn't necessarily know what was going to happen in the stock market."

The economic cycle sees a constant stream of news. Various data are released on a recurring weekly, monthly and quarterly cycle. Sometimes they improve; sometimes they degrade. These are minor and noisy fluctuations, often reflecting flaws in how the data are collected or seasonally adjusted.

There are many reasons why economic data are so noisy, none of which matter to the primary driver of your investments, namely corporate profits and equity valuations.
We regularly write in this blog on focusing on the long term. Irrespective of our view its always good to see those, particularly the likes of Rithotlz and Buffet, who hold similar views. Take for example the Big banks in Australia right now. Despite the constant stream of news about how their margins are being compressed, that wholesale funding is costing them more and the daily reporting of the malaise of both the Australian and World Economy, their profits keep rising………..
Interesting to Ponder the fact that the banks keep telling us how bad things are, yet their profits keep rising!